Below a post from Heidi Littenberg, Reno Wheelwomen and Silver Sage athlete. Silver Sage Sports and Fitness Lab has been the proud title sponsor of the Reno Wheelmen since 2007.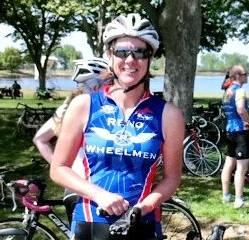 Maybe John Lennon wrote his classic song, Starting Over, about me and my bikes?  It seems that way, as a summer full of work and big deadlines forced me to mothball my 2014 riding/racing plans in mid-July.  Training, racing, and just enjoying being active became rare occurrences as my huge workload engulfed everything for several months.  Both of my bikes sat there, looking at me longingly, just hoping I'd have some time and enough energy for even a quick spin.
Nearly four months and ten pounds later, I'm in Starting Over mode.  Just like the song, I'm re-establishing the relationships with my bikes and my body.  It's far more challenging than I expected.  During this reboot process, I've found that being sedentary is indeed addictive, eating too much is far too easy, and the voice telling me to get off my butt isn't loud enough.  So, I chose a recent milestone (my birthday) as my fitness kick start, like a New Year's resolution.
Each day, for the most part, I focus on the workouts Julie Young provides, using each one as a stepping stone from "just get moving" to "full training mode".  Some days, the "get off my butt" voice isn't enough to get me going. But lately, it's getting louder and I'm listening to it more and more.  The "get off my butt" voice has the assistance of a great coach who is giving me the structure and progression I need to make it out of the dark cave in a safe and sane way.  Without the structure and the exercise progression, it's likely I'd be letting my situation turn into a downward spiral.
I'm an impatient person by nature (I think it's genetic!), so having that guidance to be patient and focused on quality is equally as important as the "get of my butt" voice.  Julie's calm nature reminds me that Starting Over mode is a journey that has to be taken one step at a time.  The next step is to start laying out goals for 2015 that can form the basis of "full training mode".  I'm excited to start looking at myself as something like an athlete again.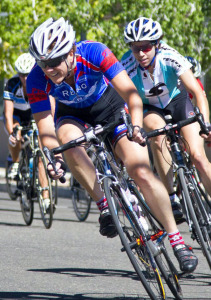 http://new.silversagecenter.com/wp-content/uploads/2014/10/Photo3.jpg
932
932
Michelle Faurot
http://new.silversagecenter.com/wp-content/uploads/2019/10/SS-Logo-Sports-and-Fitness-Lab-horizontal-300x68.jpg
Michelle Faurot
2014-10-29 13:03:45
2015-01-21 07:09:17
Just Like Starting Over