We're excited to announce that Silver Sage Sports & Fitness Lab has moved to downtown Reno at 400 Mill Street. All Silver Sage Sports & Fitness Lab performance and fitness testing, bike fit and gait analysis services are available at our new location. (Silver Sage Family Medicine services are still offered at 10467 Double R. Blvd.)
Our new building is actually a very cool old one that's been fully renovated, part of Reno's downtown renaissance. We share space with Fizio, a new fitness center and athlete lounge. This partnership has proved mutually beneficial, as we serve similar communities.
Silver Sage Sports & Fitness Lab services include:
Lactate Threshold Testing
Metabolic Efficiency Testing
VO2 Max testing
Functional Threshold Power Testing
Resting Metabolic Rate Testing
Dynamic Gait Analysis
Dynamic Bike Fit
Coaching and Training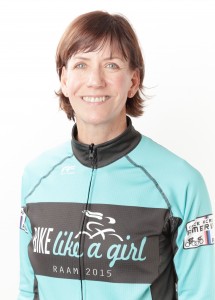 Our Sports and Fitness Lab team has changed as well. Our new Lab Director and Head Coach is Michelle Faurot. Michelle holds coaching certifications from USA Triathlon and U.S. Masters Swimming. She is a record holder in the Race Across America, repeat Team USA member for age group triathlon, multiple podium winner at USA Cycling masters nationals, and a top ten swimmer at U.S. Masters nationals. Julie Young is now focused on her new venture in the Sacramento area. We wish her the best and thank her for helping grow the Sports and Fitness Lab.
Our new Bike Fit technician Jonnie Diederich hails from Madison, WI and is an avid cyclocross racer. He has studied with and worked for some of the top bike fitters in the U.S. Jonnie holds bicycle fitting certifications from Serotta International Cycling Institute (SICI), Specialized Body Geometry, and Trek Fit Services. He is also proficient at analyzing movement imbalance, and holds both a Functional Movement Screen (FMS) certification and a Selective Functional Movement Assessment (SFMA – Level 2) certification.
Gait analysis is provided by Fizio co-owner Lauren Evans, an ACE Personal Trainer, USA Track & Field Level 2 coach, and a USA Cycling Level 3 coach.
Whether you're a cyclist, runner, triathlete, or simply interested in optimizing your health, we have services that can help you maximize your personal performance and wellness.
To celebrate our new location, we're offering all returning clients a 20% discount on all services, if booked by the end of the year.
If you'd like to schedule a test, call (775.204.1038) or email us today. We can't wait to see you in our new location!
http://new.silversagecenter.com/wp-content/uploads/2014/06/Jonnie-b-ike-fit.jpeg
960
1280
Michelle Faurot
http://new.silversagecenter.com/wp-content/uploads/2019/10/SS-Logo-Sports-and-Fitness-Lab-horizontal-300x68.jpg
Michelle Faurot
2017-10-03 09:29:55
2017-11-06 09:29:23
Sports & Fitness Center New Location and New Team Members